As I sit here working on this post, I wonder why every day doesn't feel as great as this day? This morning, the air seems to have energy and excitement for the rest of the day. I'm aware of how content I feel as I type… Today, time is not running ahead of me as I wade through to catch up because…
I followed a nice mom morning routine checklist!
This post contains affiliate links.
On the contrary, most mornings these past few months, I have actually dragged my still tired body out of bed each morning as my resistant eyes open only after I've walked halfway across the room. Sometimes bumping and hitting into things as I go, as if I'm angry why the night ended. When I see each face, I can only think of all the duties I have to fulfill.
How did I end up having a sane morning in the middle of a chaotic mom life?
Let's revisit and see all that I did differently today.
1. Rejuvenate with a tall glass of water
Time required: 1 minute
Okay, this habit is an old one but since I did it, so I put it here and I stick to it even when I wake up late. Each morning I fill a tall glass with water, and usually, I chew my pinch of black seeds as a nasal allergy remedy with this glass of water. This means technically I take black seeds first thing in the morning, chew them, and drink my water on top of it.
When we lived in a different city, the air was cleaner and I didn't have nose allergies, so instead, I would take a lukewarm glass of water with one lemon squeezed in it. It made me feel fresh instantly because I flushed out all toxins being a mild diuretic. I think that was the reason why my mind was never foggy back then, because of having a healthier gut.
While I don't want to skip my black seed and water take on an empty stomach first thing in the morning now, I will re-incorporate lemon water in a night routine.
2. Feel clean and fresh after an 'uninterrupted' bathroom session
Time required: 15 – 20 minutes
I know I probably shouldn't have mentioned this one here but seriously, this makes a big difference. Sometimes I feel I can't go to the bathroom without being interrupted with bangs at the door or failed attempts to break in. (You'll know what I mean if you're a mom too!) And even scarier is when everything goes pin-drop-silent outside as I extend my ears to keep an auditory check. What is my son up to now? I hope he's safe, etc etc…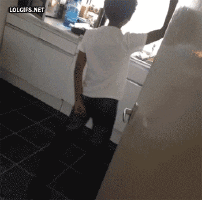 So an uninterrupted bathroom trip would be a blessing! And who knows, if I can have a regular peaceful bathroom session each morning, the heavenly light of creativity might start picking up my availability signals and guide me to my next moves.
3. Be strengthened and renewed with a morning prayer & scripture study
Time required: 15 – 20 minutes
Spiritual exercises seek time investments which most of us moms don't really have. But the price I end up paying with cycles of stress or depression and feelings of loneliness is way bigger.
Meditating and connecting with God is my need. In my school days, I read a poem which has stayed with me ever since. It talked about how we are so busy that we rush straight into the day and don't even pause to pray but then things start falling apart and the poet eventually comes to realize that:
…I tried to come into God's presence
I used all my keys at the lock.
God gently and lovingly chided,
"My child, you didn't knock."
So I woke up early this morning,
and paused before entering the day;
I had so much to accomplish
that I had to take time to pray.
(Anonymous)
At the beginning of this year, I made a commitment to myself that I will not only use my own strengths but will take help of external powers that I believe in too, such as the power of prayer. (the power of habit or karma being some other examples).
My days that start with a prayer compared to ones that don't are poles apart. I read a book only this morning that talked about how there are some dimensions to our natures that only God can reach and guide. No form of 'legislation or education' works there and so it is vital for you and me as moms to connect with God if we want to keep our sanity and purpose in the middle of a busy life.
4. Loosen up the body with yoga/exercise
Time required: 20 minutes
After lying dormant in bed for almost 1/4th of a day (that is 6 hours and I didn't realize it until I wrote this…how scary!), we all need to move our body when we get out of bed. When I don't stretch my body and come straight to my desk to get some blog work done, very soon I realize my neck has sunken between my shoulders as I stare into the laptop screen, my back has curved into a C and I feel my abdomen hurting. On the contrary, a post-exercise/yoga day leaves me a good posture throughout the day.
Also, sometimes when my son insists on sleeping with his leg and an arm on top of me, I wake up with a neck stiff as a board. My yoga time helps open up my body back to its normal self.
Find yourself a simple morning flexibility yoga chart and put it where you can see it like I have put mine on a wall. If I stick to it, this yoga routine helps with nasal congestion too.
5. Inspire yourself with a good read (even for 15 minutes!)
Time required: 15 minutes
As part of my other yearly goals, I committed to reading at least 12 physical books in 2018. But six months later I've only read three…
I want to take this as a chance to hold myself accountable in front of you about my commitment to read more regularly from now on. I know reading has always been a make-or-break thing for me. It leaves an aspirin kind of quick effect on people who love books. If you have been in this habit, you will know.
Reading inspires us with purpose and new thoughts but it is very easy to throw out this habit as pure leisure when we have more pressing matters to deal with. Especially after children. You might find this post useful about building a reading habit in the middle of a busy life which is absolute self-talk and every time I slip off of this habit, I come back to this post and follow the steps.
6. Hodgepodge-proof the day with a written plan
Time required: 10 minutes
When I write down my plans before I begin my day, I end up wasting less time and always have a more accomplished day compared to when I don't. That way, later if I get even half of the things done, that's progress! But usually, the accountability that writing provides and the accompanying intellectual high we get as a result of crossing off things keep us on track.
I also invested in a beautiful planner which is very dear to me and comes with cute stickers too. So I like coming back to it every day now. Also, ever since using a planner, my life has changed, even if I skip some days. Because later when I return to the empty sections, it instantly shows me the ratio of my well spent days versus the ones on auto mode. It's like a mirror!
If you like my planner, you are just in time for the launch of a new design which can be preordered for a limited time on a special discount plus a bonus worth $20 which is as lovely as it is useful. If you've been thinking of getting this, hurry before they sell out like they always do.
7. Find some time to work on your personal projects
Time required: 15- however many minutes you can afford
This is the over-thinkers' biggest dilemma: waiting for 'the perfect time' to accomplish their tasks. Which sadly, doesn't exist, at least not in the life of a stay at home mom with small kids. And after wasting heaps of precious 20-minutes chunks of time through the past couple of years, (plus potentially a chance to submit my degree thesis!) and after observing productive moms around me, I have finally started working in small time frames.
Here are two tips for using small time frames effectively:
Break down the task into such tiny pieces that it doesn't seem like work. Let me explain with the help of an example and you can apply this to your situation.
I wanted to write this post. So in a tiny time bracket I found, I dumped out all random points I had in my mind in bullet points into my phone.
Then, using the next time chunk I got, I filled in details of the first bullet. And so on for the rest of them. And let me tell you it will not be as easy as I made it seem. But I keep telling myself the key is to keep at it. So often I see if you keep pushing forward the procedure becomes easy for you and you eventually pick up the pace.
The next point:
Focus on one, and only one small piece of your work during that small time bracket, and try to do it the best way you possibly can.
Continuing with the same example from above, when I was writing the intro, I didn't let my mind press me against all the remaining things (…filling each bullet point, editing, selecting pictures, putting it on Pinterest etc ?! ?! ?!) overwhelm me.
In that time, I forced myself to think only and only about the section I had to write during those minutes. And let me tell you I actually ended up enjoying the focus. It made the task seem so small and easy.
So if, for example, you're doing yoga, you will tell yourself to stop thinking about the next activity, about what you'll cook today or what your friend said to you, and instead enjoy your present state of stretching and deep breathing only. Making conscious efforts to bring your thoughts back into the current activity is a continuous struggle for me but I want to practice it so much that it becomes a habit for me.
A mommy morning routine that serves 'you'
If you stuck with me this far, you must have seen it benefits us if we wake up an hour or two before our kids do. A healthy pre-morning daily schedule for stay at home moms is a must!
Doing this is actually essential if you keep in mind the seven areas you get to nourish your mommy self: hydrating your inner body with a glass of water, cleaning/freshening up your outer body with shower, feeding your soul with prayer/meditation/scripture study, flexing your mind muscles and being inspired by reading a good book, flexing your body muscles with a stretching exercise or yoga, giving your day a direction by writing your plan and sparing some time for doing fun things that will make your heart happy. When you begin to give gentle care to the various dimensions of yourself as a mom, it will give you increasing returns. The more you invest in scheduling a healthy routine to kick start your day, the better the outcomes will be.