I promised myself I would never leave my little boy waiting for me at home only so I can earn some extra money at the end of the day.
But what about needs and dreams waiting to be fulfilled?
How can you get financial freedom without setting foot outside your home?
Blogging! That was the answer I found for myself and it can be yours if you are going through the same or even otherwise want to make money without having to slave off your days into a 9 to 5 job.
I told myself if others can make money blogging then heck yes I will make it happen too. No excuse not to blog. There were times when I was literally calling the quits, but I reminded myself, maybe the success is right across this one hurdle, and slowly I did start to make money.
So, again I told myself if it's possible to make a little money from a blog, then it's sure possible to make more than a little too.
I want to share my learnings with everyone who wants this so I created this Blogging for Beginners series.
What You'll Learn in This 'Blogging for Beginners' Series
In this series of posts, I aim to share the following with you:
What IS Blogging: You need to have the basic big picture of what goes into blogging. Because I don't want you to miss out on a soaring trend and opportunity going about in the world today.
Who knows, this day of enlightenment about blogging may be the turning point in your life. (Just like blogging has been for thousands of others.) Do you know how popular it has become? I read on another blog that 1 out of every 5 millennial moms in the U.S is a blogger. Whoooa!
28 Reasons To Start A Blog Today Because I want you to learn to utilize your hard-earned university degrees or skills (which are rotting meanwhile in the background) without having to forsake your kids to earn money. Or use blogging as a creative outlet.
I know life after marriage gets hectic and less creative and you slowly start to lose your shine until one day I see and call out your name and you're like: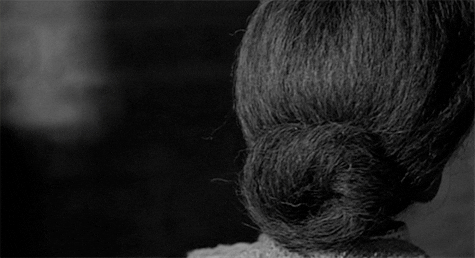 Listen up buttercup!
You're not ending up like this. You're using all your oomph to make a life you dream.
Mom can blog from their home to make enough money, with the ease of working from anywhere, with any amount of kids.
Proof? That's one of the upcoming posts. (Check the next bullet)
But don't blame me. Income reports are that motivating and awe-inspiring.
People who are perfect for blogging.
(And which people aren't! Yes there are some who just can't make it.)
Steps to start your blog today from absolute zero: The Total Dummy's Step by Step Guide
The only thing you need to run a successful money-making blog this year.
Disclaimer: This post may contain affiliate links means if you make a purchase by clicking on any of my links, It can make me (a tad bit) richer at no extra cost to you. And rest assured I don't recommend anything but what seems awesome to my OWN reason and experience.
WHAT IS BLOGGING: THE BIG PICTURE
Before we begin, let me tell you two things:
I will try to give you the simplest, easiest explanation which will help you understand blogging well without missing out on anything very important.
We will not talk about things which you don't need to know at this stage.
I have avoided details for each point so you can easily get a grasp of the big picture and don't bluuuuurrrgggg with overload and confusion over your laptop screen, toss it in the air and never ever look back at blogging again.
Mmmm…okay?
Let's move ahead.
What Goes Into A Blog
A blog is like a personal diary that you and I keep but it is on the internet, as in a virtual diary.
Just like everyone doesn't keep a diary, everyone doesn't have a blog either.
But those who do, what gets written in a diary depends on what people like.
Now, some people like to write down important hacks for a good living. That's what a blog might also do.
While others like saving recipes into their diaries and the same can be true for a blog too.
Some people note beauty tips and that's exactly what a blog can do too.
And others record notable events from their routines.
There are some very profitable topics for blogging and others not-so-profitable too.
Functions That A Blog Performs
A blog can have any kind of content depending on your own preferences.
But all that content will basically be doing one or more of the following things:
Pleasing your own self (a hobby blog)
Entertaining other people (a blog about funny videos, or a blog on poetry)
Educating or informing other people (A news blog, a cooking or parenting blog)
Inspiring or influencing other people ( A self help blog)
Some Additional Things You Can Do With Your Blog
You can definitely earn money on your blog. (But although I said that a blog is much like a personal diary; you can't earn money with a diary unless you're Jennifer Lopez!)
You can communicate and socialize with other people through your blog. They can comment on your blog posts or send you email after joining your blog's subscribers list and also connect with your blog's social media channels like Facebook group etc. Can your diary do that?
So, How Do You DO This Blogging? The Simplest Version
Okay, here's the easiest and simplest possible explanation to this question.
Connect to the internet. (Blogging cannot be done offline.)
Make a website online which has a particular address. Just like you make your personal Facebook account.
Get inside your website and write whatever you want to write.
Publish or post your content when it is ready. This means that once published, your stuff can be seen by other people if they come to your blog's address.
Spread the address of your site and content (yes each piece of content has its own address called a hyperlink or link) to everyone so they can read it.
But, How Do You Make Money With A Blog?
Here are the main ways you can make money on your blog.
1. Ads
So when you write stuff on your blog, sometimes, you put ads and the ad companies pay you for that.
Just like coca cola would pay you for installing a skyscraping ad board in your lawn that the entire neighborhood could see.
2. Affiliate Marketing
Maybe you have a blog about recipes and your join an affiliate program for promoting Nestle products to your readers. The Nestle company will give you a special link to their product to share with your readers by using it on your blog. That link will only be yours.
If someone clicks on that link and decides to make payment and buy that product, you will earn a small percentage for promoting that product, called your commission.
A girl I know makes above $50k with affiliate marketing from her blog every single month. You can learn all her affiliate marketing secrets that she put into a course here.
3. Sponsored Posts
Maybe a company asks you (or you ask them) to write about their product on your blog. This will be a sponsored post and they may pay you for this.
4. Selling Your Own Products
If you create a product to help your audience's needs, you can make money with this too.
So let's say if you have a recipe blog, maybe create a recipe book and sell it to your readers on your blog.
For example, click this link and it will take you to my customizable pre-designed Pinterest Images that I sell for bloggers here on my own blog.
Easy and clear so far?
Awesome!
And, Do I Really Need To Spend Money To Start A Blog?
I know you want to hear a No! 
But there are consequences to that.
You won't make money then: A free blogging experience can work for you as long as you're only doing it as a hobby. If you don't invest in your blog, you'll probably start on a free platform which doesn't give you the freedom to make money out of your blog.
If you don't invest in your blog, you'll probably start on a free platform which doesn't give you the freedom to make money out of your blog.
Your site will look ugly as hell: Not to mention that your site and address and so many other things will be very repelling or not user-friendly.
Free info will drive you in circles: And up and down and to and fro. Most of the free information on the internet will only drive you nuts.
It's very conflicting and incomplete.
Remember back in the college when we had to work on a research, what good did articles on google do us?
Nada!!
We ultimately had to go down the library and grab premium books for quality info.
It's exactly like that with blogging (unless you're extra smart and know how to learn from others for free).
If you don't want to waste time trying to figure it out yourself, you will eventually need to invest one day in good training.
You'll lose motivation to keep going… soon: My husband started a blog for free and guess how many posts he has up there today?
One!
And what he earned?
Just some fun!
Any regrets on his part?
None!
See?
Okay, How Much Does A Bare Minimum Successful Blog Start Cost?
You can take a very good start on blogging with just $50 – $100. This much money you can make back from your blog within your first few months very easily.
I invested above $4000 on my blog but much of that was downright stupid of me. (Except for a training course I got for $800! No regrets there.)
But now that I know I have invested money,
I'm willing to work my tail off to earn my investment AND more back.
How Much Can I Earn From My Blog?
You know the answer to it better than I can tell you.
The wiser and better you work on your blog, the more you'll earn.
I have a list of 50 female bloggers earning from $1k to 100k/mo.
My question to you is this:
If you find your blog success path, will you be willing to walk it? 
Because I can't walk it for you.
I can just guide you to the easiest and most pocket-friendly blog success path.
What Next?
So my two cents for you: take in what you learned today.
Ask yourself do you like this thing called blogging? If yes, then:
Are you going to do it for fun or for earning money?
If for money, then are you willing to invest in it a bit?
I personally think if you know the internet enough to run your Facebook account, writing posts, commenting and replying, sharing stuff etc then you can also do this seemingly very techy blogging thing.
Now, if you find yourself interested in learning more or have any questions other than what I'll address in this series, ask away in the comments below.