Are you new to blogging and your blog expenses are exceeding whatever tiny amount you're making?
Is every product launch by your one favorite blogger (or ten!) driving you crazy for buying it and you're thinking if only you get this one deal, your blog's miserable lowly beginner days will somehow be over?
Lol, I know this just so well because it happened to me all the time.
I spent above $2500 in the first six months buying blogging stuff I didn't even need. And it was far above what I was making because I'd spend most of my time going through each of those instead of implementing the best few.
I wanted to learn everyone's best formulae for blog success.
And I almost started hating myself for that.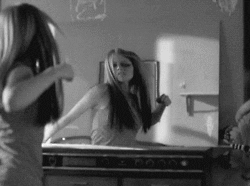 Until I picked a few wise tips AND developed a different mind set for making blog purchases.
And now my dad (yes I'd ask my dad when I'd be scared to ask the hubs, don't judge me ladies.) and my husband (yes I'd ask the hubs when I'd be scared to ask my dad) are far far less angry with me about my monthly blog expenses.
And guess what, when you use one of these tips, you won't even feel bad that you're missing out on so much by not making any purchases for your blog.
Because I won't tell you not to shop.
**Grins**
But to shop wisely.
So read on, and save yourself some money.
Disclaimer: This post may contain affiliate links means if you make a purchase by clicking on any of my links, It can make me (a tad bit) richer at no extra cost to you. And rest assured I don't recommend anything but what seems awesome to my OWN reason and experience.
9 Ways To Save Money On Your Next Blog Purchase
1. Buy During Special Annual Sales
Everything goes off in those days. And let me tell you if you're new to this. The annual sales are so awesome you'd say the sellers have gone mad.
They can give you a cut anywhere from 50% to 70% off.
You can look out for the best, yet extremely short sales during:
Amazon Prime's Christmas In July (11 July)
Black Friday (24th Nov.)
Cyber Monday (27th Nov.)
Christmas (25th Dec.)
New Year (doh!)
2. Buy Bundles
Oh, my God. Bundles can suck you in. They are powerful, rich and too good to be true.
Except that they are true.
The only problem, they are not available all year long either. One of my favorite blogging bundles is the Genius blogger's Toolkit. But they give you everything you need to make money with your blog, e-books, courses, software, graphics, everything!
And these all, in turn, organized into awesome categories to help your blog grow systematically.
Resources include but by no means are restricted to the topics of:
Blog tech, design, set up
Blog content creation
Traffic generation
Social media
etc
Take a look at my blogging bundle's dashboard. It has everything you need.
Yes, they're online. But you can download most of the course material like e-books and printables.
Just check out some of the contributors:
the Problogger guy
Ruth Soukup
Abby Lawson
Amy Lyn Andrews
Jeff Goins
Kirsten Oliphant
Wellness Mama
Tasha Agruoso
… and other resources by so many more BIG famous bloggers…
You know what's the best thing about Genius Blogger's toolkit, it has free trials (like 2 months or so) for premium tools like Convertkit and Sendowl with which you can easily make money before the trial ends.
3. Buy Through Affiliates Who Offer Extra Love
When you have decided, come what may, to buy this game changer product for your blog, haste not.
Go and look up some reviews of that product. Maybe some affiliate is giving their own product for free if you buy the concerned temptation through their link.
I have done this so many times yo, I can't even remember.
Even I offer bonuses along with reviews when I write one.
4. Buy Through Bigger Affiliates With Steeper Discounts
If you buy through the BIGGG affiliates, they can offer you a price that is being offered nowhere else. These are usually the biggest influencers in your niche.
For example, I see Pat Flynn offering a price for his favorite web hosting service with a very low price tag, which is not very common anywhere else.
(Actually, the companies know these people have traffic in bulks coming to their site and a large number of followers on social media too, so these influencers are given special coupons or prices. )
If you're looking for something like this, check a large influencer's resource page on her blog.
5. Go For Yearly Plans
Yearly plans cost way less than the actual price. Yes, the upfront payment is huge for the moment. But I suggest, wherever you can, pay for the year and save.
My suggestion for this is, whatever you earn, use the first few hundreds to pay annually for bills that charge you more as they come in every month.
I recently invested in the Tailwind scheduler. Though I pin manually, I needed it for the analytics, (plus I'm soon going to schedule PLUS manual pin) and I just didn't like how I was throwing an extra $5 each month with Tailwind's monthly payment plan. It's a $60/yr. Plus they even removed the pin limit for annual payers and made it into unlimited. How cool's that?
6. Wait for Mega Promotions or Launches/ Relaunches
Don't buy in regular days when the seller is not promoting it inside your mailbox.
Launches happen maybe once a year but when the products do launch, they offer special pricing or special bonuses which will cost you big bucks elsewhere.
A good place like this is when a seller offers a free webinar. Often they offer good pricing for their products at the end of the session.  You also get the free training on signing up for the webinar.
You also get the free training on signing up for the webinar.
For example, when Abby of Just A Girl & Her Blog holds webinars on writing e-books, she often sells her course which is $300 at  $100 off the price.
7. Get Early Bird Discounts & Bonuses
I love this one. You must stay on the lookout for this about your favorite products and take swift action when the time strikes. Do all your research before that.
I signed up for EBA as an early bird and got a $297 product fo' free.
8. Look for Tripwires
You know the short time offer to buy something when you signup to someone? That's tripwire.
For example, when I signed up for a blog by entering my email and clicking the subscribe button, this tripwire offer came in front of me:
Be on the lookout for these too.
Simply sign up to the content upgrade of a blog post based on a similar topic to the product you want to purchase from the blog, and if they have a tripwire offer, they'll put it there.
You get products for 50% or more discount.
Here are two of my favorite tripwire offers:
9. Buy What Sells Like A Hotcake PLUS Has An Affiliate Program… And Sell It
I know it's not saving as such.
But this will cover up your for your costs if you have the patience. I did this with Michelle's Making Sense of Affiliate Marketing Course which, other than the fact that I found it very useful, I knew every serious blogger buys at one time or another. (Two solid reasons to promote a thing)
---
---
8. Get Into A Sales Funnel for Special Pricing
When you set your eyes on a product, don't buy it from the sales page directly.
Reverse engineer and locate the free offer. It could be a free course which will ultimately lead to your target premium course, etc. Once the free email sequence or training ends, the seller does offer a discount. Have patience till then.
I didn't know this back in the day and I could have saved so much money i let go just like that.
For example, Pinterest Organic Traffic Avalanche course costs $197.
But at the end of their free Pinterest mini-course, they sell it at a discount for $40 off.
Impressive, yeah?!
9. Ask for A Coupon
Sometimes, if you just gather the courage and email to the support when the product will go on sale or how can you get a discount coupon, they will send you coupons. I got a 60% off on a $700 animation software which was already on 51% off… just by sending one email.
Check the proof.
A Bonus One From MEEE!!
If you're looking for saving some time, money and sanity check out my pre-designed Pinterest image templates. (You can also read my post on reusing old pin templates to keep these templates continuously working for you.)
Some Mind Set Shifts Required For Saving  
You want to save using one or more of the above tips but what will really change your game are the following tips which have helped me spend less.
Stop being overly curious. When half the world is saying they have seen results, that should be a nice measure of a product's success. Don't try all of a product's competitors too.
Or… was it only me who did this?
Strengthen your integrity and clear your understanding that you by any and all means must not purchase the next thing before putting into action what you already have.
Set rules. I can't stop my self from buying that next shiny object so I have set conditions and very strict ones.  I tell myself I have to earn the money I need to make a purchase.
Shush your inner deceptive voice. When you do the previous point, your inner voice will speak up.
And while generally, it's supposed to be the good one, but mine tells me stuff like this limited price offer is so worth it, get it now.
So I tell my self, NO! I will earn so much that I don't have to worry about paying double the price when I have money. Just don't break this one rule and it will help you so much.
Start with free options. If you're not an impulsive buyer and you want to save big time then there's only one absolute must purchase in blogging.
It is a good web hosting.
The rest you can live without up until you have made enough money to buy the better options if you so decide.
Conclusion
As far as investing in education for your blog is concerned, it is extremely important but can be deferred with free useful info till you have earned your money for that awesome course or e-book you want.
Seriously yo, you never know how long your blog will take to start making money and in the meanwhile, the blog monthly bills you invest in can drive you nuts.
Also, you can use as many of these purchasing tips as you can. But in the end, if we're caught in that next shiny object which will change our blog's fate, jumping from one to the other, we won't make anything out of our blog. Remember, we started the blog to make money (yea I know, along with other reasons), instead of helping other blogs make money lol!
So don't lose your focus. Buy what you need to reach your goals. And that is what should matter most. Plus do keep an eye on your implementation. I have had a hard time saying no to so many killer products even as I had filled half the credit card info on the purchase form, only because I committed I won't buy unless I have put the last product I was dying for, into use!
Is there any other tip for impulsive buyers to save money on blog expenses that you can add here?