Every time I sit down to write a blog progress report I wonder why I don't do it regularly each month. As I sit here and type out my August 2019 blog income report I see how tracking progress is the single most effective way of making progress I have found.
This post contains affiliate links.
Heads up! My all-time favorite blogging resource The Genius Bloggers Toolkit is live but only for this week. It is a huge bundle of carefully selected blogging tools and resources available to everyone at a hugely discounted price for a very limited amount of time once or twice every year. If you want to grab it now with the early bird bonus Cick this link before the bonus expires. Don't forget to checkout my exclusive super cool bonus for you if you decide to sign up through my link. Details HERE.
This year, after listening to many giant bloggers, I picked a good habit of recording my blog stats into a sheet. These are numbers which may or may not interest you depending on your interest and know-how in blogging but you're here tells me you would like to see that page.
Red means the numbers went down while green means the numbers improved compared to last month.
Want to record and measure your blog growth the same way?
My Blogging Journey
I love blogging and it helps me stay home with my kids. Plus it has the potential to fund my dreams.
Around three years back, when I started this blog, I didn't know how to use a card to make online purchases (because we don't have Amazon etc where I come from.) #developingworld
My progress seems slow but I have come a very very VERY long way.
I know one thing for sure, when you've decided to do a big thing, challenges will start popping up. You'll feel like this isn't the right time to do this or maybe the universe is against you. This has been every successful blogger's story.
But the truth is, the universe is just sharpening the saw.
Just preparing you for the journey you've started.
Just breaking your muscle fiber so you go through the typical natural process of re-making new stronger muscles.
For me, everything that could happen did happen during these three years:
You know Murphy's law. (Everything that can go wrong, will go wrong.)
A debilitating miscarriage, struggle with PCOS and the accompanying symptoms which mostly kept me on my knees, a new but tough pregnancy, baby #2, emotional blocks in the form of public ridicule not once but thrice, which had the harshest effects and pushed me back into my shell for long periods.
But I never gave up on my blog. (Thanks for the most part, to my blogging friends.)
My Goals
Back then, I had also set a daily email reminder system so I received my daily goals as early morning reminders every single day… and still do today.
At the risk of becoming the butt of jokes again, I will share what's in that daily mandatory-read email I get sen to myself:
(Please don't laugh at my large goals. I know they look veeeery funny right now.)
The first section, which is a shorter goal (actually my friend has challenged me this month to drive 35k page views on my blog) changes every now and then. But the numbered list stays- I have read it around 1000 times by now.
Lesson: Apart from the exceptional miraculous cases, blogging business for normal people is a loooong game.
Coming to my blog stats, there are two numbers I care about the most:
The amount of money I make, so I can:

fund my blog expenses and ever continuous spending habit on business, personal development books, and learning resources.
keep this blogging hobby of mine worth the time I put into it
stay hopeful that it can someday grow into a full-time business, support me and help me pay off my debt

The number of thank you or appreciation notes and blog visits I receive, so I can:

see that even a regular person like me can be useful enough to help others
 feel accomplished when I receive a grateful or appreciative response for something I made or shared
connect with different kinds of people from across the globe, this one thing alone is so exciting in itself.
August 2019 Blog Income And Progress Stats
My Traffic: 
My traffic was 4747 page views. Without me doing annny thing. No new pst published. Not even using auto-schedulers for circulating my posts across social media to get any traffic to my blog. (This makes me believe passive income is possible. While there's no such thing as the easy way, you can stretch the work or do bulk work now and enjoy the fruits later, as I enjoyed this month in the form of 4k plus visitors coming to my blog without me having to actively engage in the promotion process. If I can just triple it, I could be earning $100+ just for ad traffic. That's enough to buy grocery for the entire month here. )
The Love Notes:
It was actually the first month I started collecting love notes from readers (now you know how much it means to me if you share your opinion in the comments of blog posts or in response to my email letters) I got three in August! That's not passive work especially in the growth stage. You have to be genuinely concerned and try to help them solve a problem.
Such comments can fill me with joy that lasts for months.
Here's only one example:
August 2019 Blog Income: 
I received a whopping $10.8 in my PayPal. I know, I know, doesn't seem too much. But that's real money I made out of thin air, my friend! Yes, like magic!! I say I made $10, someone else says they made $10k, the difference is in strategy and some other factors.
The possibility of making money blogging is not even under question here!!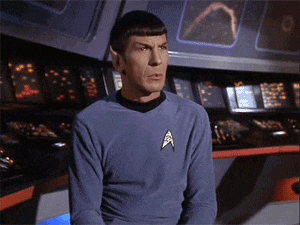 Blog Expenses:
In August I paid a total of $48 for my monthly blog hosting and one software. Okay, this is a problem. My net profit goes into negative because I'm paying more than I'm earning but I have had reserve income for past months where I earned at least ten times more, so I could pay my bills at the very least. Nonetheless, I was tight on budget.
Lesson: Blogging income is real and as consistent as you are.
How Much Work I Did:
I did not:
publish any post
create any new Pinterest image for sharing and driving traffic
I did:
start emailing my list more frequently, I even did a daily emailing test. It was tiring but super fun. At the very least, I learned to write faster and also learned to stop over tweaking and perfecting my content and just share candidly
create a product bundle
I got great insight from the work I did do, but clearly things aren't going where I want them to go because I have not selected one path or strategy.
Lesson: Blogging on your own terms doesn'nt mean you get to half @$$ work. You need a road map- SOME kind of plan for blogging success.
Why I Continue To Blog:
Tomorrow I'm going to share with you what I told my sister on the phone recently about why it's a great great thing to have a blog – when you have a lot to share with the world but especially when you don't have what you want to do figured out yet.
Like I mentioned before, as I was planning this bundle promotion series (starting with this August 2019 blog income report) I was checking out a course in the Genius Blogger's Toolkit about promoting affiliate launches just like this one. This one is Pin Practical Influence by Monica Froseo and she shares how she got on the top of the leaderboard for selling most copies of two most popular blogging products you will find in the online world. (The Elite Blog Academy and The Genius Bloggers Toolkit) Since both products are only available each year during a very small window bracket, she worked super hard with her child plus a brand new baby. Her struggles which are similar to mine inspire me the most that I can replicate similar results. At least I can try.
She was not a very large blogger back then but she spills her unique ways of making the most sales with a smaller blog during her super crazy days. If you plan to get the genius bloggers toolkit, you must check out this course. You can sign up for the toolkit with early bird bonus at the end of free trainings HERE. The bonus otherwise sells for $50 as the toolkit upgrade.
Sign up to the freebie to be notified for tomorrow's post in this series directly in your email box.
If you foun my August 2019 blog income and progress report useful, could you pin the image below to help my blog grow? ?